Pipipper og jeg går ikke alltid så godt sammen. Så snart jeg retter kamera mot en vakker liten en, flyr den arrogant av gårde. Av og til er jeg nesten sikker på at de tenker " å, nå kommer den kjerringa igjen! Dette er min skog og ikke søren om vi skal på bloggen hennes nei!"
Så da blir det spurver da. De er jo litt mer folkevante......trodde jeg!
.....Noe mat å få her'a?
.....Any food in sight?
.....Kom igjen da! Jeg VET du har noe til meg i hånda!
.....Com'on! I know you have something for me in your hand!
....Hva søren! Den der var min!
....What the heck! That was mine!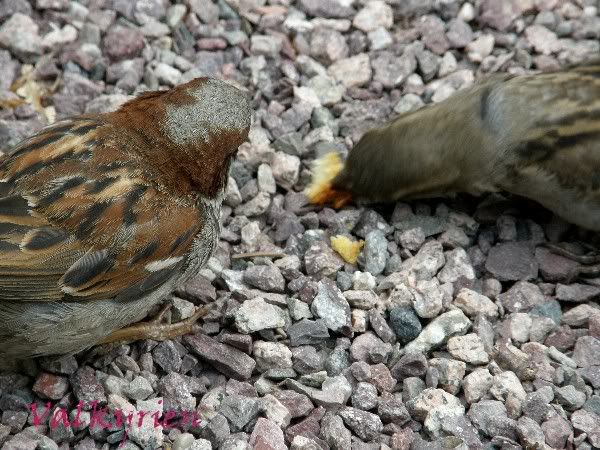 Jeg sverger: Det satt en spurv på den stanga i det jeg klikket!
I swear: there was a sparrow on that bar when I was shooting!