Visit
"That's My World"
and see great places from all over the world!
Tøyen Botaniske Hage er en vakker oase i Oslo. Hovedfløyen i hovedbygningen som vises på de 2 første bildene, er reist i 1679. Det regnes som Oslo's eldste laftede bygning som fortsatt står "på rot" - altså der det ble opprinnelig bygget.
Tøyen Garden and Museums is a beautiful oasis in Oslo. A part of the main building, shown below, is from 1679.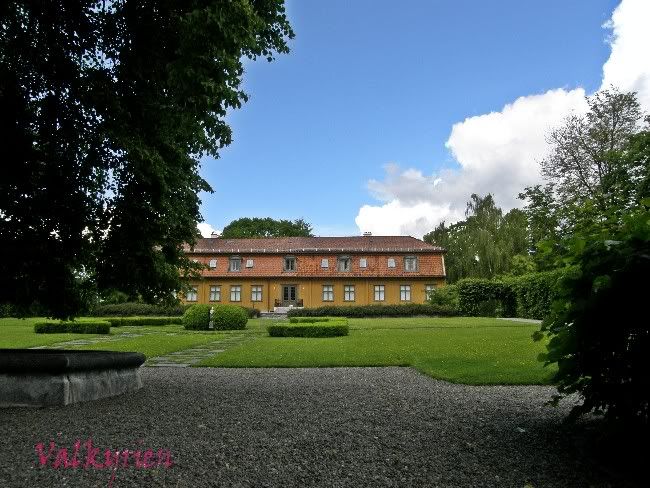 The next photo is the Zoological Museum, where the fossile
"Ida"
is located - in case any of you have heard of her. She has the status of - well - a part of all those links that together is "the missing link" in the evolution of Homo Sapiens. I didn't find a site in English - sorry about that! But you can see a picture of her if you click on Ida.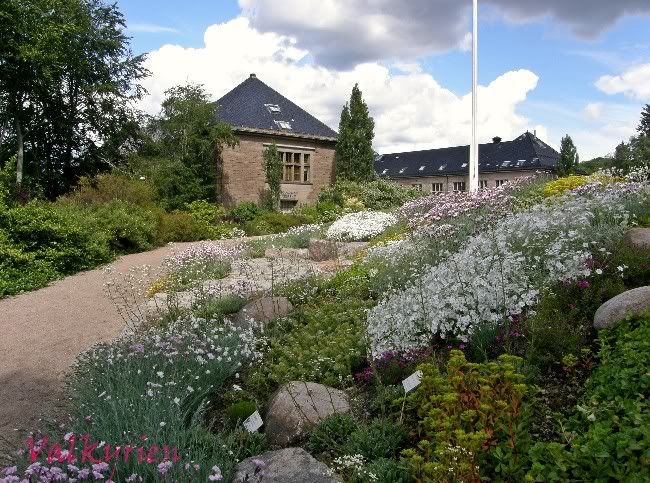 Og her, et lite inntrykk fra "Fjellhagen", et alpelandskap i miniatyr. Rennende bekker og "fjell", planter og blomster fra hele verdens fjell og alper, gjør turen til en opplevelse av de helt spesielle.
The two next shots are from the "Garden of Mountains". It is a landscape of mountains in miniature, and contains small waterfall, small mountains, flowers and plants from all the worlds mountains and alps. To walk down and see all that beauty is an adventure!